Magnet Man Adventures is a 8-Bit retro platformer that's as attractive as it is repulsive. Harness the incredible power of magnets to bounce, zip and dash your way through 4 worlds full of danger and pixels! Generate magnetic fields to avoid obstacles, defeat enemies and explore!
The game was coded in Haxe and is powered by the incredible HaxeFlixel framework.
Get the Game for Free!
Join my mailing list!
You'll get notified whenever cool stuff happens!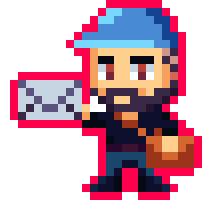 Help Me Make More Games!
Become an excellent patron on
Patreon
to help me make more games, and grab yourself some kickass perks such as early access, early builds, exclusive updates and more!