Plans for 2019
It's 2019! And it has been for 20 days. Even though I'm a bit late, I still wanted to give you an idea on what my plans are for the new year. So let's just get right into it!
First off, I'm currently working through a pile of university work. I intend to finally get my master's degree this year and that requires a lot of work and research. Plus I'm working as a TA for 10 hours a week, which adds an additional workload onto my schedule. This has also been the reason I've been so quiet on Twitter lately. Things should calm down soon-ish (I have an exam at the beginning of February I have to study for) but you never know.
But you're more likely here to hear about the state of my gamedev shenanigans. If you've not heard about it already: Chibi Ninja Shino-kun: Treasure of Demon Tower has been put on hold, as I simply don't have the time or energy to work on it right now. It was supposed to be a small project after [Speer] to get the creative juices flowing, but it somehow ballooned into a giant undertaking that has been bugging me for a year now. And the worst part is that I've never truly figured out what I want the game to be. Things just didn't come together. Plus, I've dropped the ball by not providing many updates and not getting a playable build out to you guys soon enough. The whole thing has become a drag, so I'm shifting my focus elsewhere for a while.
So what will I be doing? I intend to release a bunch of smaller games (for real this time). This allows me to experiment with different ideas without busting my schedule wide open. I'll hopefully be able to reveal the first game soon, but for now I'm spending the very scarce time I actually have for gamedev polishing my libraries so that I can reuse them better. It's not very interesting work but it will pay off.
But I will also do more Mega Drive stuff! I've recently put a sample game called MegaPong on Github and the reception has been quite positive. I definitely want to make a few more sample projects, then turn them into tutorials to give others an easier time getting into Mega Drive development.
I don't have any clear timetable or anything right now, but rest assured that you'll see plenty of new content from me this year!
I'd like to end this update by thanking each and every one of you who has supported me in 2018. It doesn't matter if you've bought my games, donated on Ko-Fi or simply retweeted one of my tweets. Each little bit of support helps and I appreciate all of it. So thank you and I hope you have a great 2019!
-Andrej
Take It to the Next Level!
Want to boost your Mega Drive coding skills? Get exclusive bonus steps and project files for each tutorial by supporting me on Patreon!
Become a Patron!
Just Want to Buy Me a Coffee?
Related
February 24, 2020
Mega Drive
Ramblings
January 28, 2020
Mega Drive
Ramblings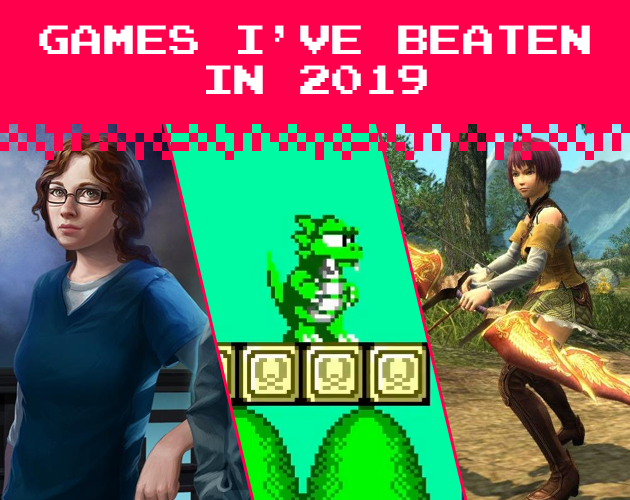 December 31, 2019
Ramblings
Comments
By using the Disqus service you confirm that you have read and agreed to the privacy policy.
comments powered by

Disqus