Tag: Patreon
This is a list of all posts, games and tutorials tagged with the tag "Patreon".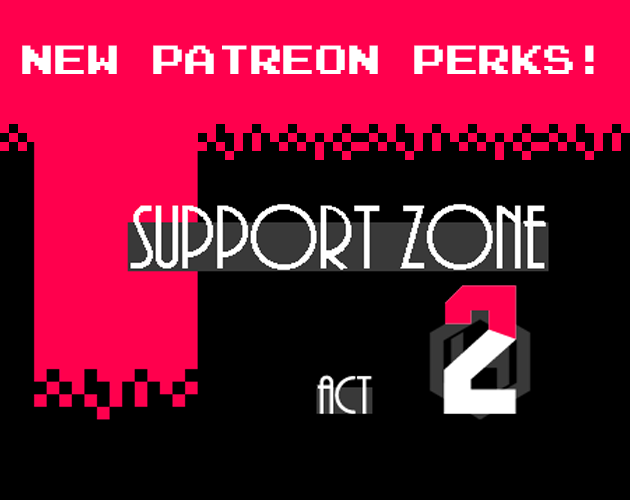 About two months ago I made a few changes to my Patreon tiers, while claiming that "more changes are likely to come"…and behold, more changes have come! Last time I stated that one of my long-term goals was to consolidate my fanbases. Some people only like to play my indie games while others are only interested in Mega Drive dev tutorials. So far, my Patreon has strongly catered to the latter crowd.
Hey there, what's up? Things are continuing to evolve, as I've now updated my Patreon to give patrons more perks! Apart from early access to new tutorials and posts, the biggest one is probably the ability to peek behind the scenes…and there will be a lot to peek at in the coming months! This year I'm writing and submitting my MA thesis, meaning that I will have to do more stuff to make ends meet.