Aliens have invaded, and Kid Bubblegum is too cool to let that slide. Armed with his trusty Gumslinger, he'll kick some alien ass and shoot bubblegum…and he has plenty of gum!
Features
Use your Bubblegum Gun to hop, bounce and glide through the levels
Fight your way through the city, a casino and beyond
Capture enemies in bubbles and kick 'em into walls…or other enemies!
Find hidden collectibles and unlock extras
Lots of bubblegum
So put on your most 90s baseball cap and get ready to clean the streets… with gum!
Buy the Game on Steam!
Buy the Game on itch.io!
Join my Discord Server!
Hang out, get news, be excellent!

Latest Updates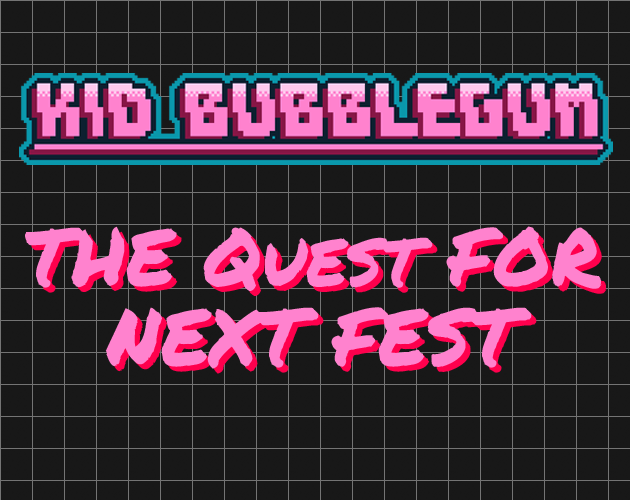 And we're back again with more Kid Bubblegum! First of all, the game now has a Steam page, so I'd be tickled bubblegum pink if you could hop on over there and wishlist the game. It helps a lot! Now to the game itself. This week was spent building a few levels, making a new enemy type and polishing the game up to a basic state…just like I had planned to do.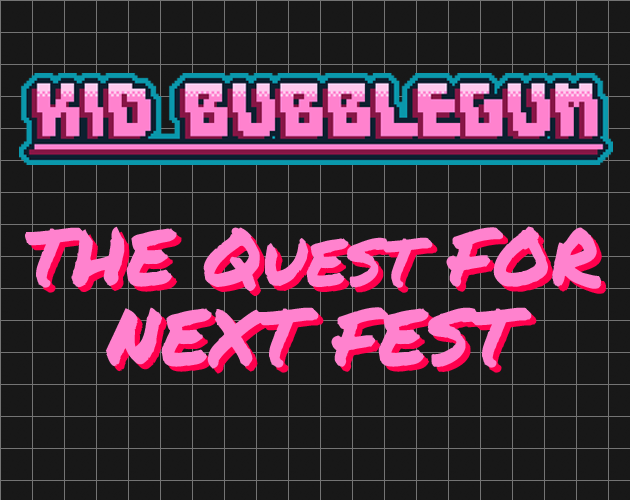 You wanted it, you got it: By popular demand I'll chronicle my Quest for Next Fest! Don't know what that is? Then maybe read this, but the short version is: I'm making a new game, and I want to have a demo ready by the end of June, so that I can submit it to the next Steam Next Fest. It's just something I wanna do. And in case you missed it: That new game is Kid Bubblegum!