Posts
Sometimes I have excellent thoughts, and then I write them down. Sometimes I have regular thoughts, and I write those down too. Sometimes they're at least funny.

Here, you'll also find updates on whatever game I'm currently working on. Check 'em out to see cool stuff, but also to sometimes see me fail most heinously! Gamedev is hard.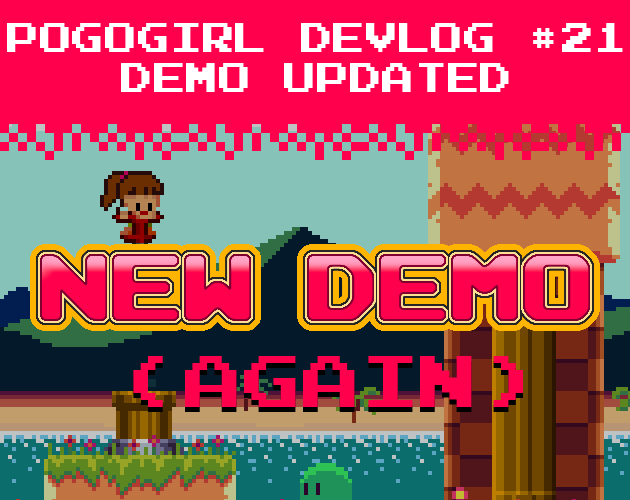 A new version of the Go! Go! PogoGirl demo has now been uploaded! I originally didn't intend to update the demo, but I have changed a few major mechanics in the game that made the old version a bit too outdated for my liking. Changelog You can now twirl (almost) anytime. You can now stomp (almost) anytime. Stomping at the very peak of your jump will result in a super stomp.