Posts
Sometimes I have excellent thoughts, and then I write them down. Sometimes I have regular thoughts, and I write those down too. Sometimes they're at least funny.

Here, you'll also find updates on whatever game I'm currently working on. Check 'em out to see cool stuff, but also to sometimes see me fail most heinously! Gamedev is hard.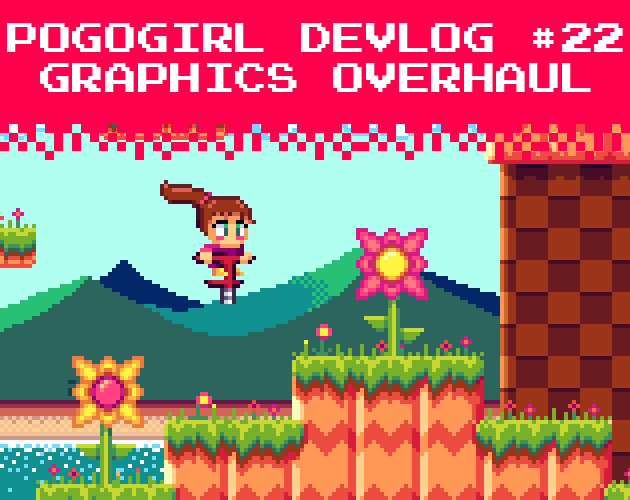 In the previous two devlogs I've talked about the changes I've implemented in Go! Go! PogoGirl based on player feedback. And now there's another one…a big one. I've already mentioned how the positive player reaction to the demo has motivated me to take this game further than I had originally intended. And now I can tell you what I meant by that: Go! Go! PogoGirl is coming to Steam! Yes, shocker, a PC game is coming to Steam.