PogoGirl Devlog #11: HUD and Stuff
Posted January 27, 2021
Gamedev includes a lot of fun activities, such as messing with physics, making lasers go pew and making stuff explode. However, there is also a lot of dry stuff that you have to take care of. And I'm taking care of that stuff right now, because…well, because I'll have to eventually!
First of all, I've modified the menus a bit. So far I've been using my own solution to create menus, and while it was a bit hacky, it worked pretty well. However, then I stumbled across a helper library called djFlixel which had a much better menu system than my mess of code. It even allowed for submenus, which I wanted to make the main menu of Go! Go! PogoGirl less cluttered! So after a bit of fiddling, I implemented djFlixel into my project and ended up with more polished menus. I've also added the option to turn the music and sound of the game on and off in the pause menu.
Secondly, I've improved the HUD of the game. I replaced the text with icons to make the whole thing look less like a placeholder (which it was). Icons are also just easier to understand and don't require localization. To be fair, my HUD is very simple, but it's still important that it's easy to read and not intrusive. To aid with that latter part, I've made the gem icons in the HUD smaller than the actual gems in the game to prevent confusion. Wouldn't want someone to think they found a hidden gem when it was just the HUD.
Finally, I've implemented the goal screen that I was talking about last time! When you finish a level, you're now greeted by a screen that shows you what goals you've achieved. Each goal awards you with a PogoMedal and if you've collected all three…nothing happens, because I haven't implemented that yet. But something will happen and it might even be kinda neat!
That's a chunk of the boring stuff taken care of. To be fair, the goal screen wasn't actually that boring, but it's still fiddly and surprisingly difficult to make it look right, let alone good. Next I'll move back to the actual gameplay a bit, because I've got powerups to implement… See you next time!
PS: Go! Go! PogoGirl now has a page on itch.io! Go check it out!
Join my mailing list!
You'll get notified whenever cool stuff happens!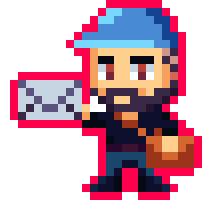 Take It to the Next Level!
Become an excellent patron on
Patreon
and snatch yourself some kickass perks such as early builds, exclusive updates and more!
Want To Buy Me a Coffee?
Coffee rules, and it keeps me going! I'll take beer too, though.

Related Posts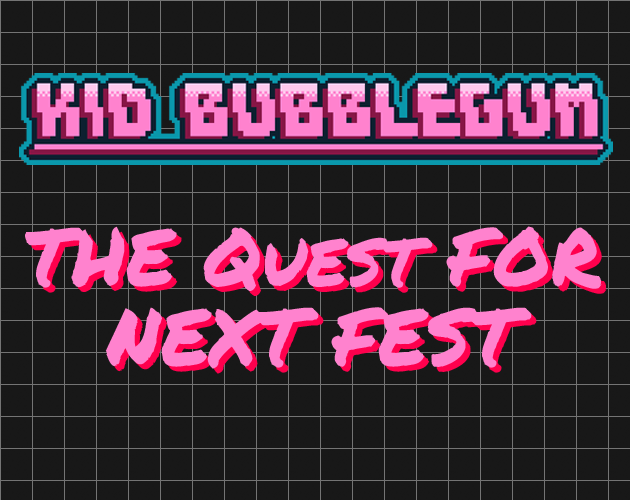 And we're back again with more Kid Bubblegum! First of all, the game now has a Steam page, so I'd be tickled bubblegum pink if you could hop on over there and wishlist the game. It helps a lot! Now to the game itself. This week was spent building a few levels, making a new enemy type and polishing the game up to a basic state…just like I had planned to do.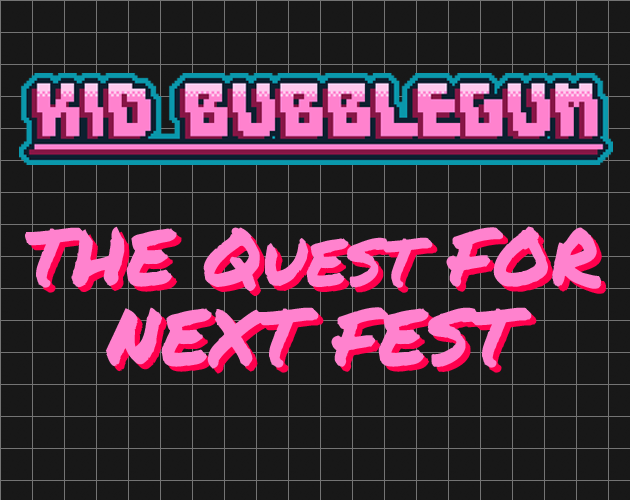 You wanted it, you got it: By popular demand I'll chronicle my Quest for Next Fest! Don't know what that is? Then maybe read this, but the short version is: I'm making a new game, and I want to have a demo ready by the end of June, so that I can submit it to the next Steam Next Fest. It's just something I wanna do. And in case you missed it: That new game is Kid Bubblegum!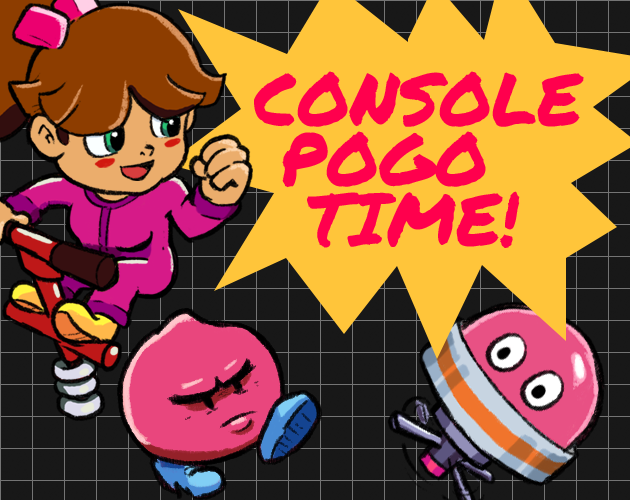 Go pogo on your platform of choice!
Comments
By using the Disqus service you confirm that you have read and agreed to the privacy policy.
comments powered by

Disqus