PogoGirl Devlog #18: A New Move + Demo Date
Posted May 25, 2021
We all know that PogoGirl's got the moves, and now she's got a brand new one! And you'll get to try it out very soon…
Deadlines are funny. Once you got one, things become really hectic…but that's not always a bad thing. And while bugs and long-forgotten items from your todo list often take this exact opportunity to pop up, sometimes the pressure can also lead to an increase in creativity. After all, if you're releasing a public demo, you want it to be good…and as a gamedev, your own game rarely ever feels good enough. There's always another idea, always another feature that you could cram in.
And I just crammed one in! Introducing: The twirl jump!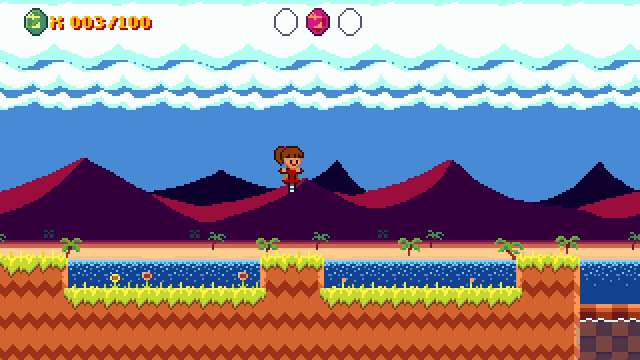 The twirl jump acts as a sort of mini double jump, allowing you to gain a little bit of extra height. And while it may not seem like much, it really changes how the game plays. Not only can you use the twirl jump to reach ledges that you might have needed a charge jump or a stomp for, but you can also cover some extra distance in the air. And of course you can also use it to course-correct when you've misjudged a bounce!
The twirl jump makes the gameplay a lot faster and more fluid, two things which I consider to be important for Go! Go! PogoGirl. After all, if you're playing a game where you're always bouncing, you want fast, free and fluid movement. And while I'm very happy with the basic movement in the game, I always felt like something was missing. And now it's missing no more! I can't wait for you to try it out and to hear your thoughts.
Luckily, I won't have to wait much longer, because
The new Go! Go! PogoGirl demo will release on May 28th 2021!
It will be available for download on itch.io, so make sure to follow the game there, and follow me on Twitter @ohsat_games to be kept up to date!
What? You don't want to wait that long?
Well, you might not have to, because my supporters on Patreon are playing the demo right now! So, if you want to support the development of Go! Go! PogoGirl (along with the Mega Drive and HaxeFlixel tutorials that I post on a regular basis), feel free to join the ranks of the awesome people that let me do what I do.
That's all for now. Follow me on Twitter for updates, be excellent to each other, and party on!
Buy the Game on itch.io!
Join my mailing list!
You'll get notified whenever cool stuff happens!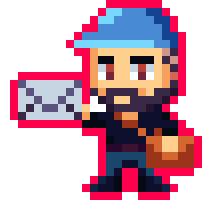 Take It to the Next Level!
Become an excellent patron on
Patreon
and snatch yourself some kickass perks such as early builds, exclusive updates and more!
Want To Buy Me a Coffee?
Coffee rules, and it keeps me going! I'll take beer too, though.

Related Posts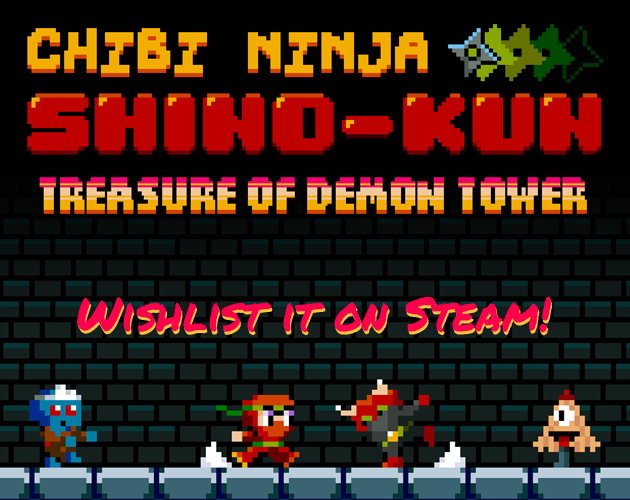 A legendary ninja returns. And you can help him!
A small bounce for PogoGirl, a giant leap for me!
A legendary ninja returns. And you can help him!
Comments
By using the Disqus service you confirm that you have read and agreed to the privacy policy.
comments powered by

Disqus