PogoGirl Devlog #28: Release Date!
Posted December 10, 2021
Well, the day had to come, didn't it? The day to announce another special day. That's right, Go! Go! PogoGirl now has a release date:
January 26th 2022!
I know, I know - I kept saying the game would release this year. That was my goal, and it wasn't easy for me to postpone it. But in the end, it was the best for the game, and for me.
If you follow me on Twitter or Patreon, you'll know by now that I kind of burnt out recently. University work (one of my many "real life" jobs) kicked me in the nuts so hard my ears flew off, and it all just kinda became too much. And while I've taken some steps to mitigate that, I'm still in a pretty wonky mental state right now.
Considering this, it would have been a reckless idea to schedule the game to release this year, especially since it would have to be done before Christmas. The final phase of development is usually were the most issues arise, and it's also usually followed by the final-final and the final-ultimate-final phases, so…yeah, I'd have to really rush things (and probably kill myself in the process) in order to get it done.
But with the new release date, I can now breathe a bit, knowing that I'll have enough time to finish, polish, and test the game before release, all without going too insane. In fact, just announcing the date already made me feel better, because these past few weeks I've been questioning constantly whether I should delay the game or not…and now that this decision has finally been made, it's a huge load off.
But anyway. The game has a release date and I've got a todo list. And I hope you got the hype!
Thank you for understanding, thank you for the support, and thank you for being excellent. Stay tuned for a few more updates before the game bounces onto virtual shelves next year!
Buy the Game on Steam!
Buy the Game on itch.io!
Join my mailing list!
You'll get notified whenever cool stuff happens!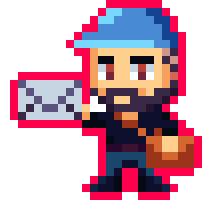 Take It to the Next Level!
Become an excellent patron on
Patreon
and snatch yourself some kickass perks such as early builds, exclusive updates and more!
Want To Buy Me a Coffee?
Coffee rules, and it keeps me going! I'll take beer too, though.

Related Posts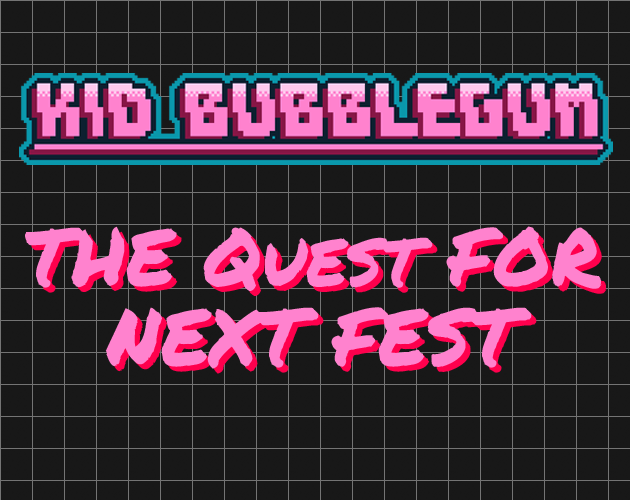 And we're back again with more Kid Bubblegum! First of all, the game now has a Steam page, so I'd be tickled bubblegum pink if you could hop on over there and wishlist the game. It helps a lot! Now to the game itself. This week was spent building a few levels, making a new enemy type and polishing the game up to a basic state…just like I had planned to do.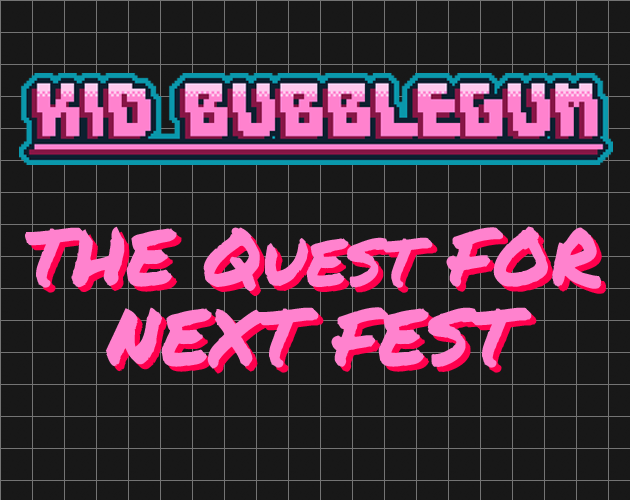 You wanted it, you got it: By popular demand I'll chronicle my Quest for Next Fest! Don't know what that is? Then maybe read this, but the short version is: I'm making a new game, and I want to have a demo ready by the end of June, so that I can submit it to the next Steam Next Fest. It's just something I wanna do. And in case you missed it: That new game is Kid Bubblegum!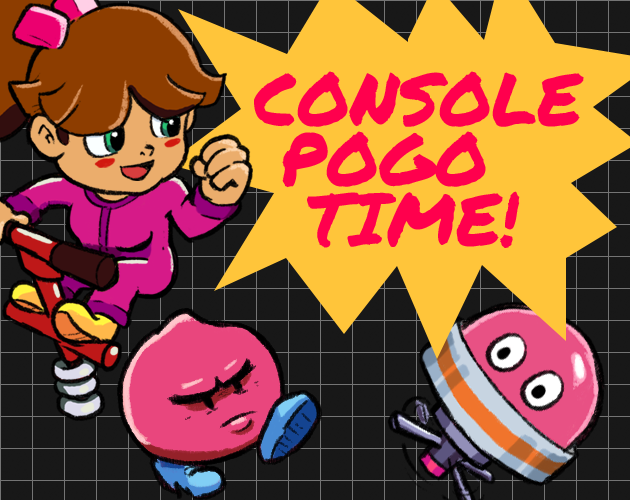 Go pogo on your platform of choice!
Comments
By using the Disqus service you confirm that you have read and agreed to the privacy policy.
comments powered by

Disqus